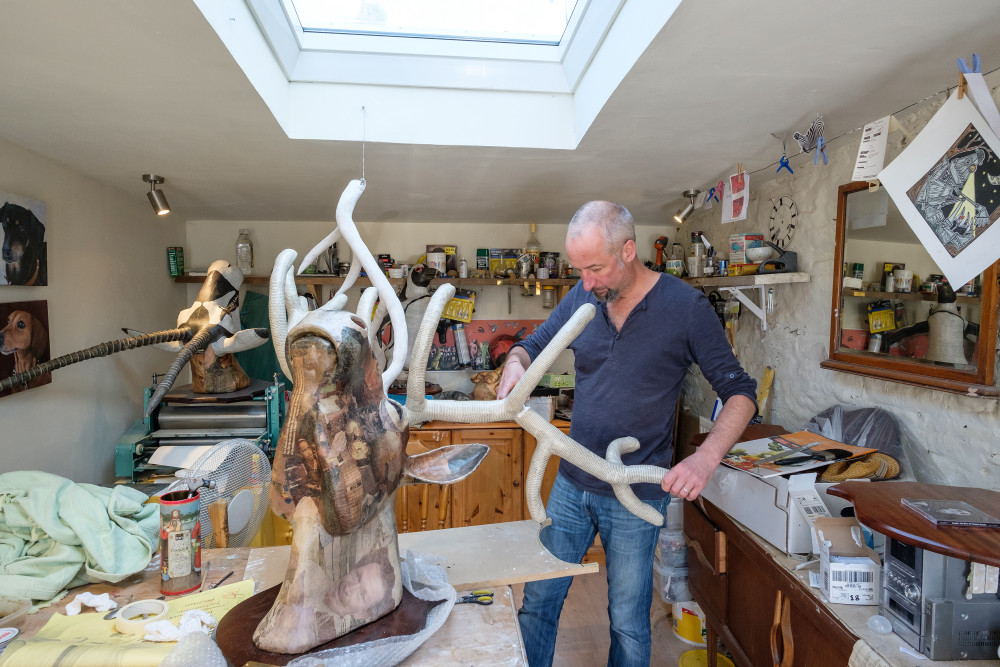 31st May 2017
A few weeks ago we were invited to stay with friends in Oxfordshire for a weekend in their lovely cottage.
'By the way Peter, would you transport one of my heads back to me for an antler repair, as one of my clients has managed to damage it? asked David. Not quite realising what this would entail I readily agreed, only to find that a life size reindeer head with a fine set of antlers would only just fit in the back of the car! It was of course no problem in the end, once we had worked out which way round to put it in!
Our friend David Farrer is a superb sculptor and has over the years created an amazing array of animal heads often personalised for his clients. He is about to present some of his work at the Catto Gallery in Hampstead, with his exhibition opening in the afternoon of  11 June 2017. Certainly well worth a visit,as you could meet anything from a Dodo to a Bulldog!!  While we were staying, I suggested that I would like to photograph David working in his studio on the 'Big Head'….